Oxygen Air Separation Plant
The small-scale cryogenic air separation plant adopts a low-pressure process and extracts pure oxygen and pure nitrogen from the air by deep freezing and rectification. That is, the air is liquefied by the principle of turbo expander refrigeration cycle, according to the different boiling points of liquid oxygen and liquid nitrogen. , The second rectification is carried out in the fractionation tower, so as to obtain 99.6% purity oxygen and 99.99% purity nitrogen. According to needs, some liquid oxygen, liquid nitrogen, and medical oxygen can be produced by changing the operation
2、Main technical Data

3. Performance Guarantee
3.1 Base conditions
The performance guarantee value of the plant specified in this project shall have the condition of linkage test after the installation and acceptance of the device. After the confirmation by party b, continuous performance assessment at full load (including mechanical performance assessment) shall be conducted, and the assessment results shall be taken as the basis for equipment acceptance
3.2 Performance Guaranteed Value
Under the design condition 1, the equipment can meet the following output: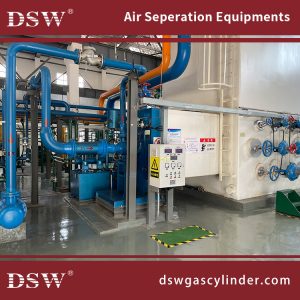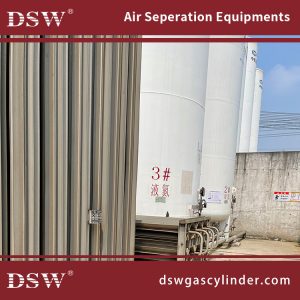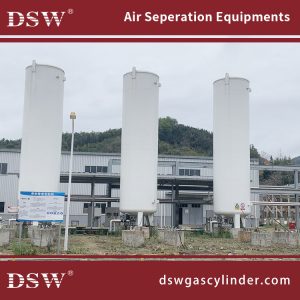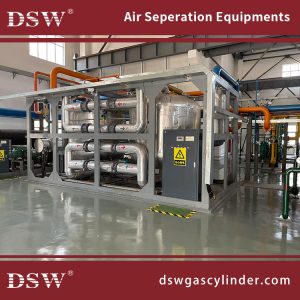 Air separation equipment or Oxygen Air Separation Plant is a large complex system, mainly composed of the following subsystems: power system, purification system, refrigeration system, heat exchange system, distillation system, product transport system, liquid storage system and control system.
Mainly refers to the raw air compressor. Air separation equipment through low-temperature separation to oxygen, nitrogen, and other products, is essentially through energy conversion to complete. And the energy of the device is mainly input by the raw air compressor. Correspondingly, most of the total energy consumption required by air separation is the energy consumption of the raw air compressor.
It is composed of an air pre-cooling system (air cooling system) and a molecular sieve purification system (purification system). The compressed raw air has a higher temperature, and the air pre-cooling system reduces the temperature of the air through contact heat exchange and can wash the harmful impurities such as acid substances in the air. The molecular sieve purification system further removes moisture, carbon dioxide, acetylene, propylene, propane, nitrous oxide, and other substances harmful to the operation of air separation equipment.
The heat balance of air separation equipment is accomplished by the refrigeration system and heat exchange system. With the development of technology, the plate-fin heat exchanger is mainly made of aluminum.
The core of air separation equipment is an important equipment for low temperature separation. High and low pressure two – stage rectification is usually adopted. As long as it consists of low pressure tower, medium pressure tower and condensing evaporator.