Description
0.95L whip cream chargers suppliers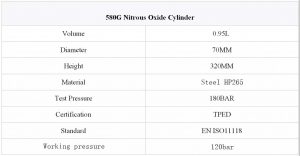 DSW is a professional cream chargers manufacturer and supplier of 0.95L/2.2L Nitrous Oxide Cylinder and 0.95L whip cream chargers enjoy high reputation in quality and delivery.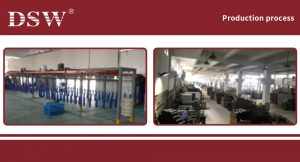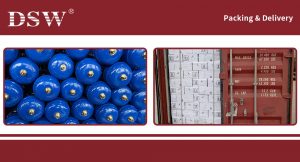 Each 0.95L Canister contains 580g of the highest culinary grade n20 gas available, and considerably reduces wastage vs 75 standard Cream Chargers per 1 of our units.
DSW tanks are filled with .95 liters of FDA lab certified culinary food grade nitrous oxide gas.
Enjoy delicious whipped cream. Conforms to Standards – charger canister conforms with Manufacturing International Standards such as ISO 9001, ISO 14001, so you can be sure that it is of outstanding quality.
The advantages of ammonium nitrate method are high purity, high capacity, environmental protection. We are the largest N2O producer of ammonium nitrate method in China.
We can provide 0.95L-3.3L industrial grade, food grade, medical grade, electronic grade nitrous oxide, the purity range is 99.5%-99.9995%. 
A whipped cream charger is a steel cylinder that's also referred to as a cartridge. Whipped cream chargers are filled with nitrous oxide or N2O. The charger is tasked with whipping and creating the whipped cream using a sharp pin inside of the dispenser.
Consequently, what is the purpose of whipped cream chargers, which are steel cylinders also known as cartridges? Whip cream chargers are filled with nitrous oxide or N2O. Using a sharp pin inside the dispenser, the charger is responsible for whipping and creating the whipped cream.