Argon Bottles, Argon Tanks
ISO9809-1 Argon gas Cylinders supplied by DSW, available in standard 10L 20L 40L 47L 50L 68L Stainless Steel Gas Cylinders with Industrial Arogen Gas.
Argon gas Cylinders are designed, manufactured, and inspected according to international standards.
Argon (Ar) is an inert gas that is colorless, odorless, tasteless, non-corrosive, non-flammable, and non-toxic. With our unrivaled robust infrastructure, we provide unmatched supplies and flexible delivery modes for your compressed argon requirements.
Common Uses for Argon
Carrier gas for chromatography
Sputtering in hard disk production
Protecting against oxidation in viticulture
Ion implantations and plasma etching in semiconductor device fabrication
Creation of a blanket atmosphere in crystal growth
A filling mixture for incandescent lamps, thyratron radio tubes, and phosphorescent tubes
In lasers to repair arteries and correct eye defects
Protective application in iron, steel, and heat treatment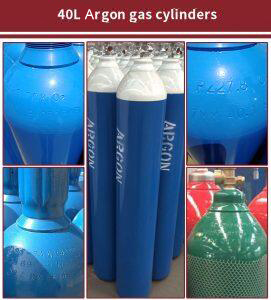 Industrial Grade Argon, Size 40 High Pressure Steel Cylinder, CGA-580 Valve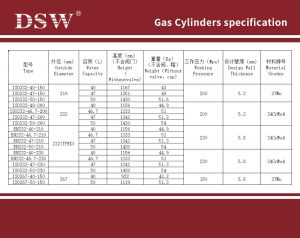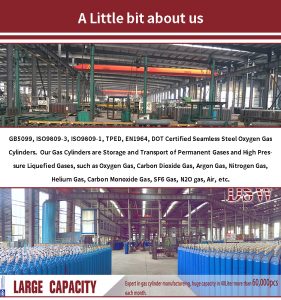 Compressed High Pressure And Liquid Argon Tanks
DSW provides industrial to ultra-high purity grade argon for MIG and TIG welding processes as well as other applications in lab settings, with our unrivaled supply in single pack sizes, various CGA connections, and flexible delivery modes meeting any of your argon needs.