40Liter Acetylene Cylinder
Model Number: ISO250-40-3
Water capacity:40L
Valve:QF-15A14
Cylinder Standard:ISO3807:2013
Diameter:250mm
Height:1035mm
Thickness of seamless:4.0mm
weight of seamless: 39kg
working pressure:3MPa
test pressure: 5.2MPa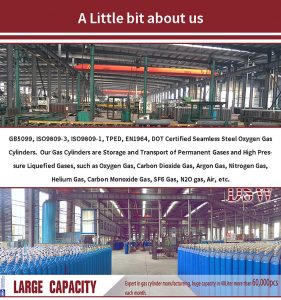 Iterm
Unit
      Types
Nominal water capacity
Litres
40L
60L
25L
12.5L
7.5l
2L
Nominal diameter
MM
250
310
235
 200
 152
108
Wall Thickness
MM
4
4
4
 3
3
3.2
Height  (mm)
MM
 1040
1100
 800
 600
 620
 310
Cylinder Weight (without acetone)
KG
39
51
27
13.5
10.5
3.2
Acetylene Max Filling Weight
 KG
 6.5
10.8
 4.5
 2.2
 1.3
 0.3
Limited filling pressure(15℃)
MPa
1.56
Hydraulic test pressure
MPa
5.2
Sealing test pressure
 MPa
3
Porous mass

propery

Compressive strength
 N/nm2
≥1.8 N/nm2
Porosity
 %
90-92%
The axial space
 MM
≤2.5
Solvant
Acetone
Maximum working temperature
 ℃
40
Valve
QF-15 valve or customer request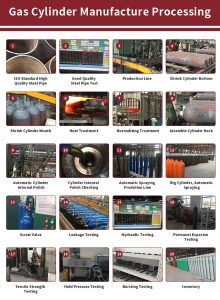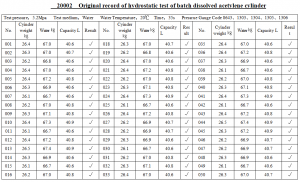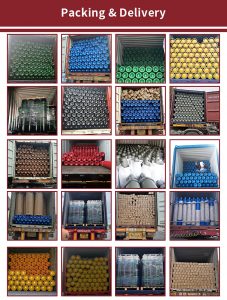 DSW has rich experience in developing and sourcing by on time service in the specification and quantities you require., and own capability of processing various gas cylinders.
40L Acetylene Cylinder
have adopted certifications of ISO by International Standardization Organization, DOT of America, TC of Canada, TUV of Germany, KGS of Korea and some other certifications.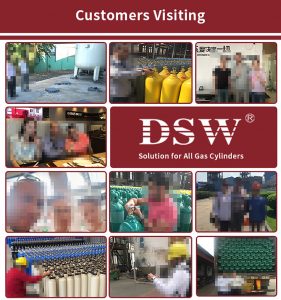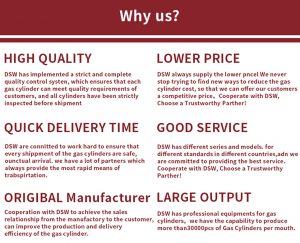 DSW enjoy reputation as an industry leader in quality and performance which help us to sell industry gas cylinders and Cryogenic Tanks all over the world.