Most compressed gas cylinders require the installation of at least one cylinder valve. This valve allows the cylinder to contain gases and allows gas to be filled into or emptied from the cylinder. The cylinder valve is the most vulnerable part of thecompressed gas package and requires a thorough understanding to maximize its performance. There are four basic valve types: the pressure seal valve, the packed valve, the O ring valve, and the diaphragm valve. There are several versions or designs within each of the four basic types. This pamphlet will address the more common valves in today's industry.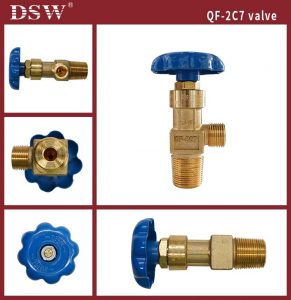 A working knowledge of cylinder valves
A working knowledge of cylinder valves can improve processes, save time and money, prevent problems, maintain the life and integrity of the valve, and improve the safety of your operation. This document must not be used as a guide for valve modification or repair. No modifications to valves are permitted, and any repairs shall only be made by or under direction of the supplier.